About
Zoe Dubno is a writer from Manhattan who lives and sometimes works in Brooklyn.* She writes for magazines and is working on a novel, just like everybody else. Her work has appeared in the New York Times Magazine, BOMB, Garage, Bon Appetit, the Los Angeles Review of Books, Rolling Stone, VFILES, and Complex. She made an animated webseries that you can watch on Youtube. She has a girl dog named Charlie who is a mutt, and is so cute.

She can be reached at zoedubno@gmail.com

This is a photo of her at an art opening with her friend David.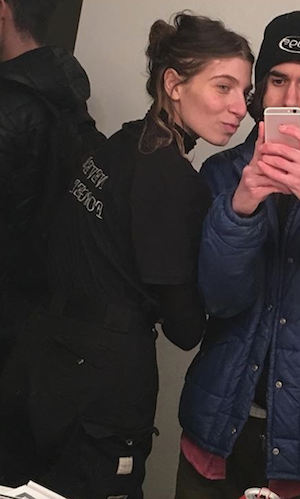 *In fact, I've just moved to Ridgewoodd, which I'm told is Queens, not Brooklyn and is somewhat of a bitter pill to swallow...